The Mazda Atenza, also known as the Mazda 6, is a mid-size sedan that has been a popular choice for car buyers since its introduction in 2002. The 2017 Mazda Atenza offers a blend of elegance, comfort, and sportiness, making it an attractive option for drivers who value performance and practicality. The Mazda6 has long been regarded as one of the best-handling, most engaging vehicles in its segment.
Now it raises the bar once again with the company's first European application of G-Vectoring Control (GVC). GVC is the first in a series of new SKYACTIV-VEHICLE DYNAMICS technologies that provide integrated control of the engine, transmission, and chassis to deepen the Jinba Ittai -'horse and rider as one'- sense of connection between car and driver that differentiates Mazda vehicles from others. Based on the revolutionary idea of enhancing chassis performance with the engine, GVC is the world's first technology to adjust engine drive torque in response to steering inputs.

Improvements over previous models
The 2017 Mazda Atenza boasts significant improvements over previous models. One of the most notable changes is the car's updated design, which incorporates Mazda's Kodo design language. The car's exterior is sleek and stylish, with a low, sporty stance that gives it a dynamic look. The interior is also well-designed, with high-quality materials and an intuitive layout.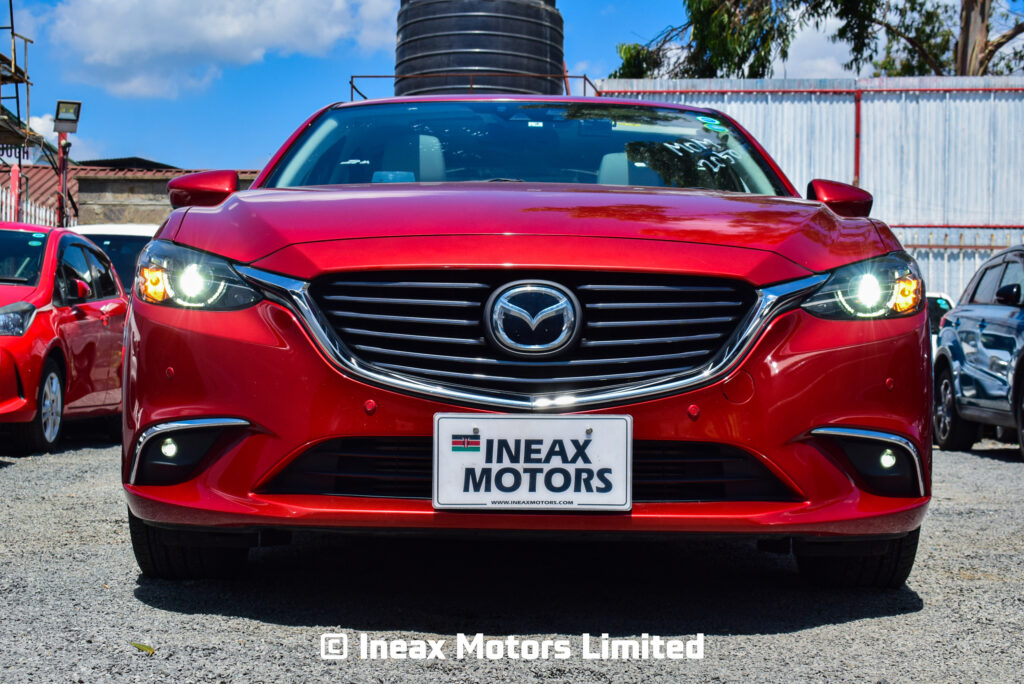 Design and technology
The 2017 Mazda Atenza has a range of advanced technology features, including a 7-inch touchscreen display, Bluetooth connectivity, a rearview camera, and dual-zone climate control. The car's infotainment system is intuitive and user-friendly, making it easy for drivers to access and control various features. The Atenza also has a suite of advanced safety features, including adaptive cruise control, blind spot monitoring, and lane departure warning.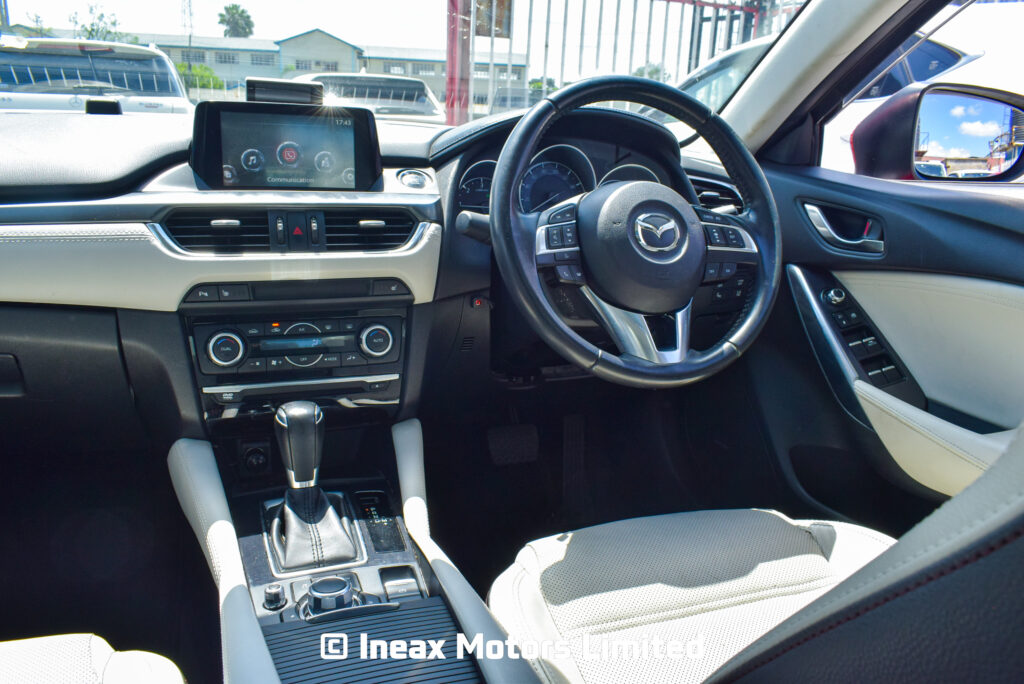 Dimensions
The 2017 Mazda Atenza has a length of 4865mm, a width of 1840mm, and a height of 1450mm. It has a wheelbase of 2830mm and a ground clearance of 165mm.

Powertrains and drivetrains
The 2017 Mazda Atenza is available with two engine options. The base engine is a 2.5-liter four-cylinder that produces 185 horsepower and 184 lb-ft of torque. The second engine option is a 2.2-liter diesel engine that produces 175 horsepower and 310 lb-ft of torque. The Atenza is available with front-wheel drive or all-wheel drive.

Transmission and consumption
The 2017 Mazda Atenza is available with a six-speed automatic transmission. The fuel economy of the Atenza varies depending on the engine and drivetrain configuration. The base engine with front-wheel drive has an EPA-estimated fuel economy of 26 mpg combined (24 city/30 highway). The diesel engine with front-wheel drive has an EPA-estimated fuel economy of 32 mpg combined (28 city/40 highway).

Performance
The 2017 Mazda Atenza offers a sporty and engaging driving experience. The car's suspension is well-tuned, providing a comfortable ride while still offering responsive handling. The base engine provides adequate power for daily driving, while the diesel engine offers stronger acceleration and torque. There's also an increase in engine quietness is complimented by a comprehensive improvement in sound insulation aboard the 2017 Mazda6, with the adoption of improved door seals, tighter tolerances between panels, and sound insulation materials added to the underbody, rear console, headliner, and doors. Laminated front side windows further suppress wind noise.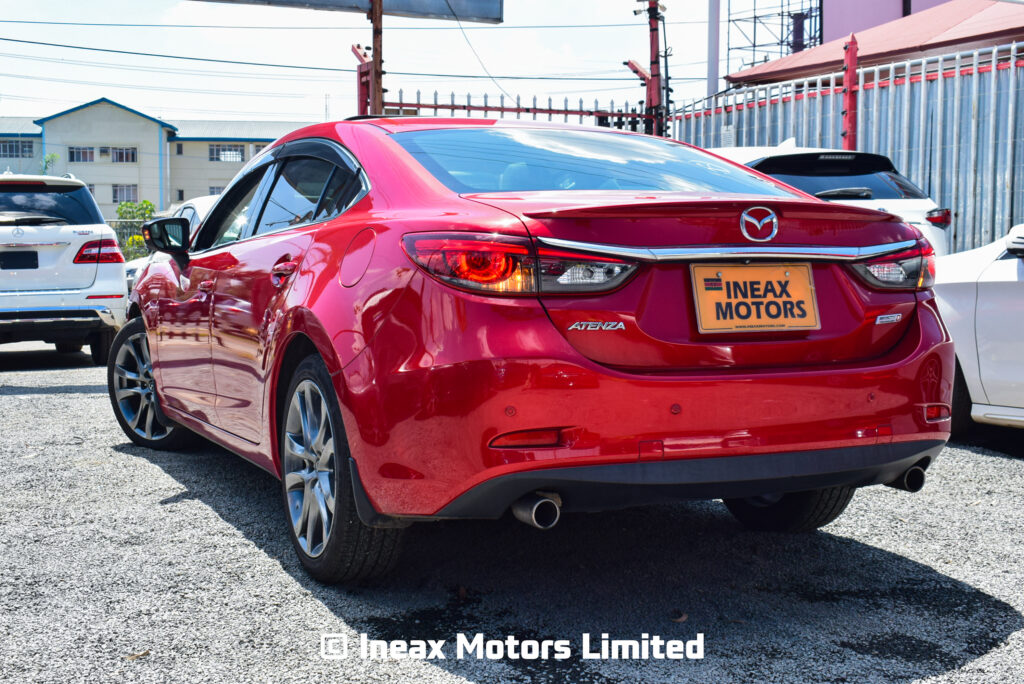 Safety
The 2017 Mazda Atenza has received high marks for safety, with a five-star overall rating from the National Highway Traffic Safety Administration. The car's advanced safety features, such as blind spot monitoring and lane departure warning, help to prevent accidents and keep drivers safe on the road.
Overall, the 2017 Mazda Atenza is one of the best mid-size sedans that offers a blend of style, performance, and practicality. The car's advanced technology features, high-quality materials, and impressive safety ratings make it a top choice for car buyers looking for a reliable and enjoyable driving experience.