2024 Nissan Sentra: A Fresh Take on a Classic
Introducing the recently revealed 2024 Nissan Sentra, which has garnered significant attention thanks to its wide range of improvements, updated exterior design, enhanced fuel efficiency, and an abundance of luxurious features offered in its highly sought-after SV trim. Having made its debut in the latter part of the summer, the Sentra maintains its position as a leading contender in the compact car market, showcasing its refreshed aesthetics and technological advancements.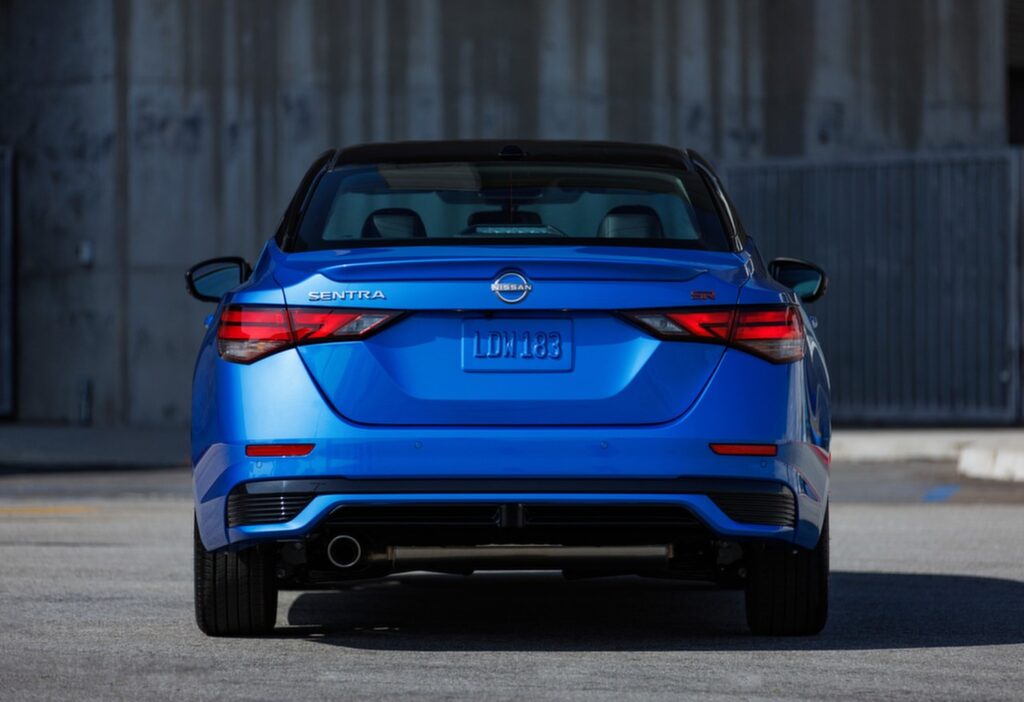 A Face Lift for the Sentra
At the forefront of the 2024 Sentra's enhancements are revamped front fascia and rejuvenated headlights that adorn every model, resulting in a modern and stylish appearance. Taking things a step further, the Sentra SR models boast an invigorated rear fascia and introduce a fresh interior accent stitching color, adding a touch of sophistication. Additionally, the alloy wheels have received an upgrade, now featuring dynamic 16- and 18-inch designs, further elevating the car's overall allure.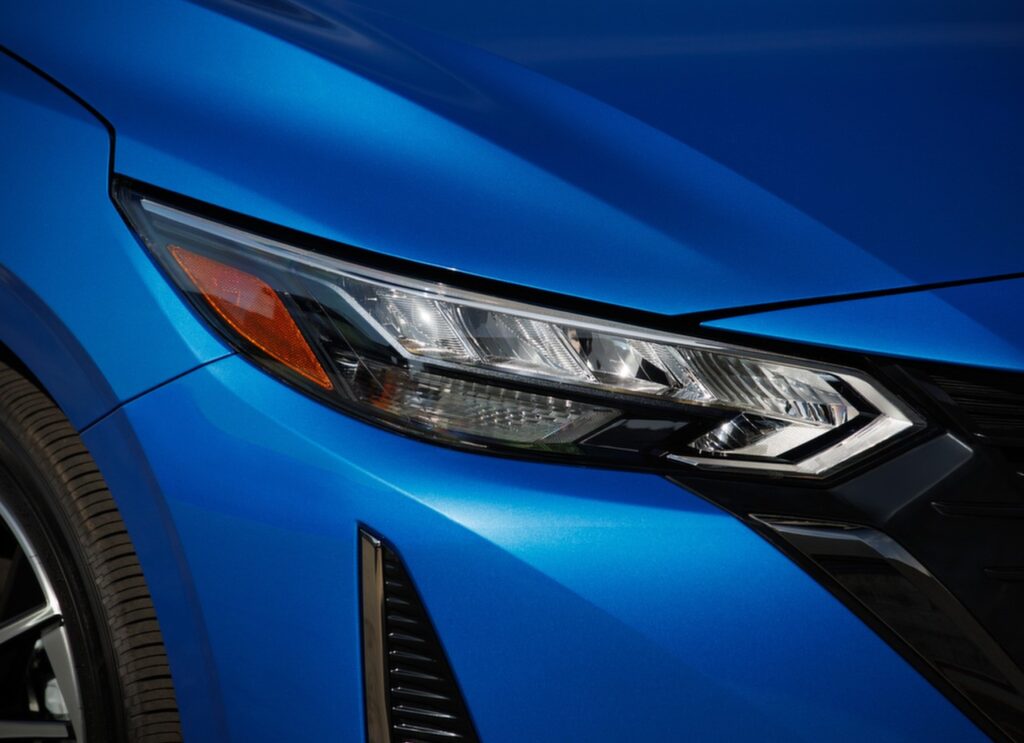 Advancements Under the Hood
In order to provide a significant increase in fuel efficiency, Nissan has implemented powertrain enhancements in the 2024 Sentra. These improvements include the introduction of a new Xtronic continuously variable transmission (CVT) and the incorporation of Idle Stop-Start technology, complemented by a 2.0-liter inline-four engine. This combination ensures a seamless and responsive driving experience while conserving fuel. The introduction of these upgrades is particularly appealing to environmentally conscious individuals and those who value cost-effective fuel consumption.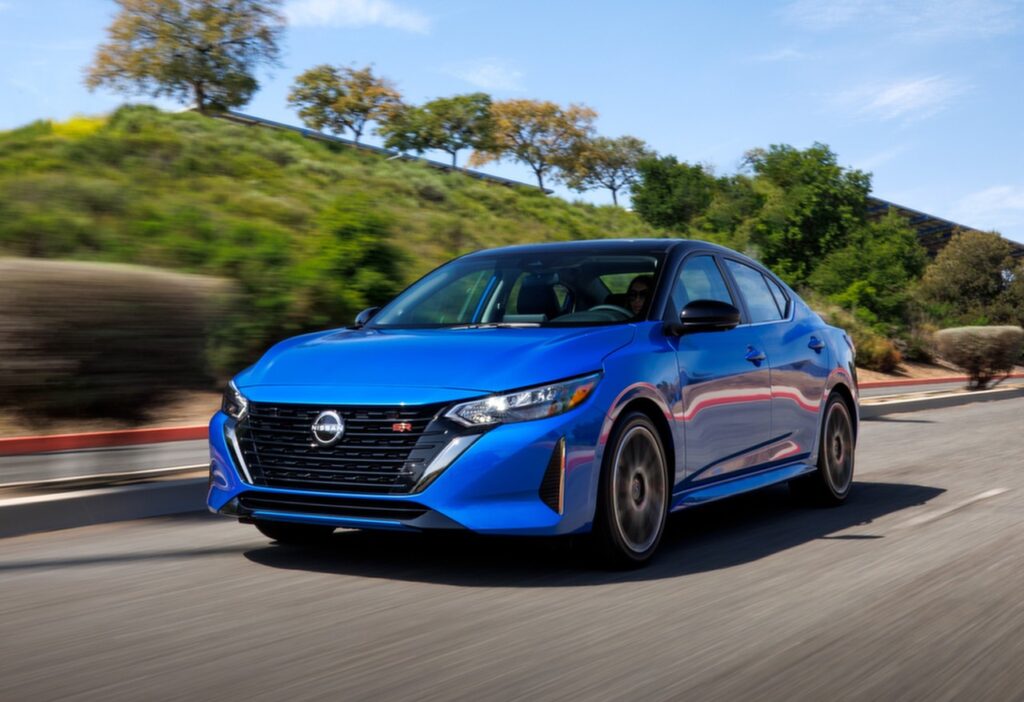 Upgraded Tech for Enhanced User Experience
Enhancing the user experience, the SV grade of the 2024 Sentra receives a technology upgrade. The SV Premium package introduces notable additions such as the Intelligent Around View Monitor®, providing a comprehensive view of the vehicle's surroundings. Additionally, an 8-speaker Bose® Premium Audio System delivers immersive sound quality, while exterior mirrors equipped with turn signal indicators enhance safety and convenience.
Furthermore, the Sentra SR grade now includes heated front seats as a standard feature, adding an extra level of comfort for occupants. These enhancements further elevate the driving experience and cater to the needs of tech-savvy and comfort-seeking drivers alike.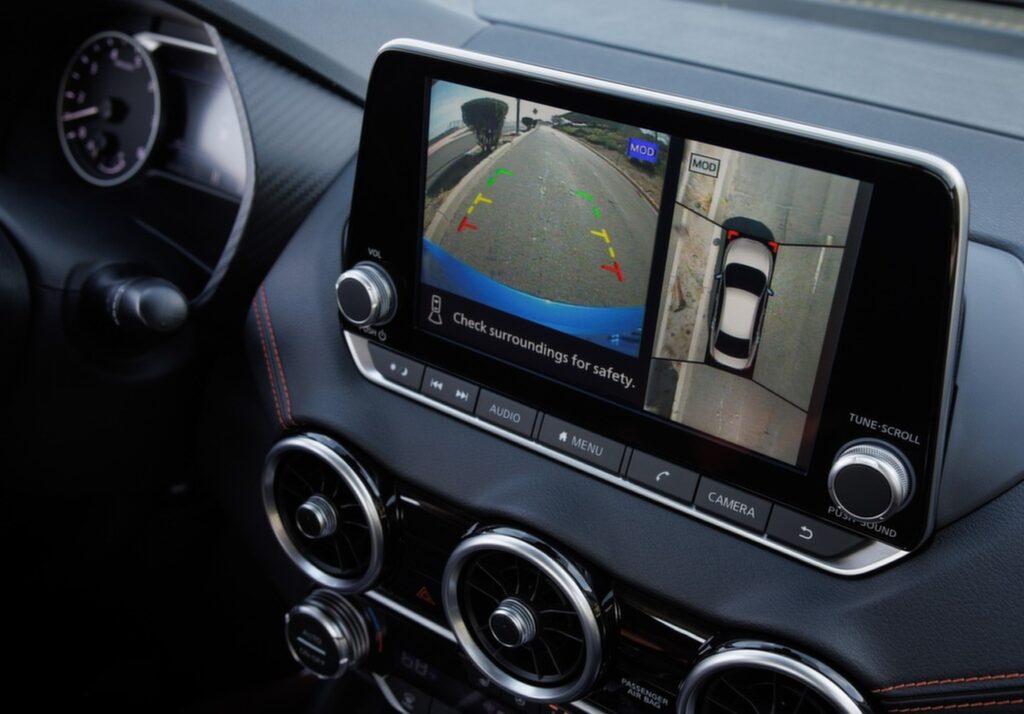 Safety – A Key Priority
Nissan remains dedicated to prioritizing safety in the 2024 Sentra. The vehicle is equipped with the Nissan Safety Shield® 360 as a standard feature, encompassing six advanced driver-assist systems. This comprehensive safety suite includes Automatic Emergency Braking with Pedestrian Detection, Blind Spot Warning, Rear Cross Traffic Alert, Lane Departure Warning, High Beam Assist, and Rear Automatic Braking. These cutting-edge technologies work in harmony to provide a robust safety net, ensuring the well-being of both drivers and passengers. With the inclusion of these advanced safety features, the 2024 Sentra instills confidence and peace of mind on the road.
Interior Elegance Meets Functionality
The interior of the 2024 Sentra has been meticulously crafted to exude both sophistication and practicality. Noteworthy features include Nissan's Zero Gravity front seats, which provide exceptional comfort and support during long drives. The cabin is further enhanced with satin chrome interior accents, adding a touch of elegance, and contrast seat stitching for a visually appealing aesthetic.
Storage options are plentiful within the Sentra, catering to convenience and organization. Front and rear door pockets, a center console with an armrest, and the optional rear seat armrest with cup holders offer ample space to stow personal belongings. Moreover, the Sentra boasts a generous cargo capacity of 14.3 cubic feet, coupled with a standard 60/40 split-folding back seat, allowing for versatile storage configurations to accommodate various cargo needs. Whether it's everyday items or larger items, the interior of the 2024 Sentra provides practicality and flexibility.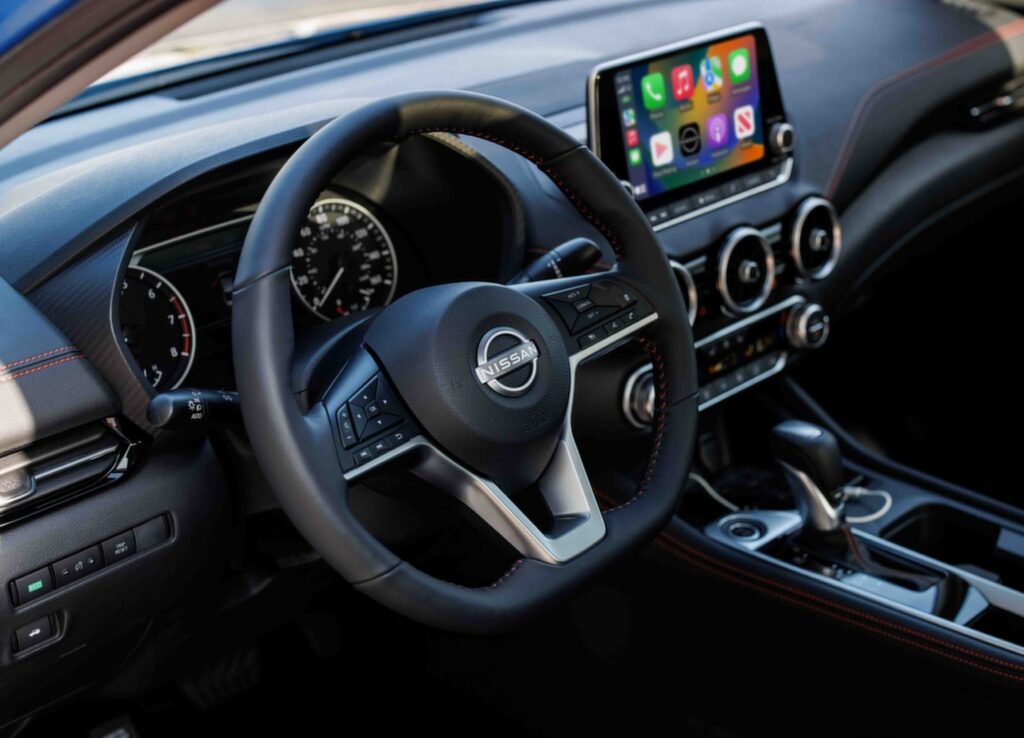 Keeping Connected
Staying connected while on the move is effortless with the 2024 Sentra's user-friendly 7-inch touchscreen infotainment system. This system offers a range of connectivity options, including Bluetooth® for seamless wireless communication, Hands-Free Text Messaging Assistant for convenient messaging, Apple CarPlay® and Android Auto™ for easy smartphone integration, and Siri® Eyes-Free and Google Assistant™ Voice Recognition for hands-free control and assistance. Additionally, a front USB port allows for device charging and media playback.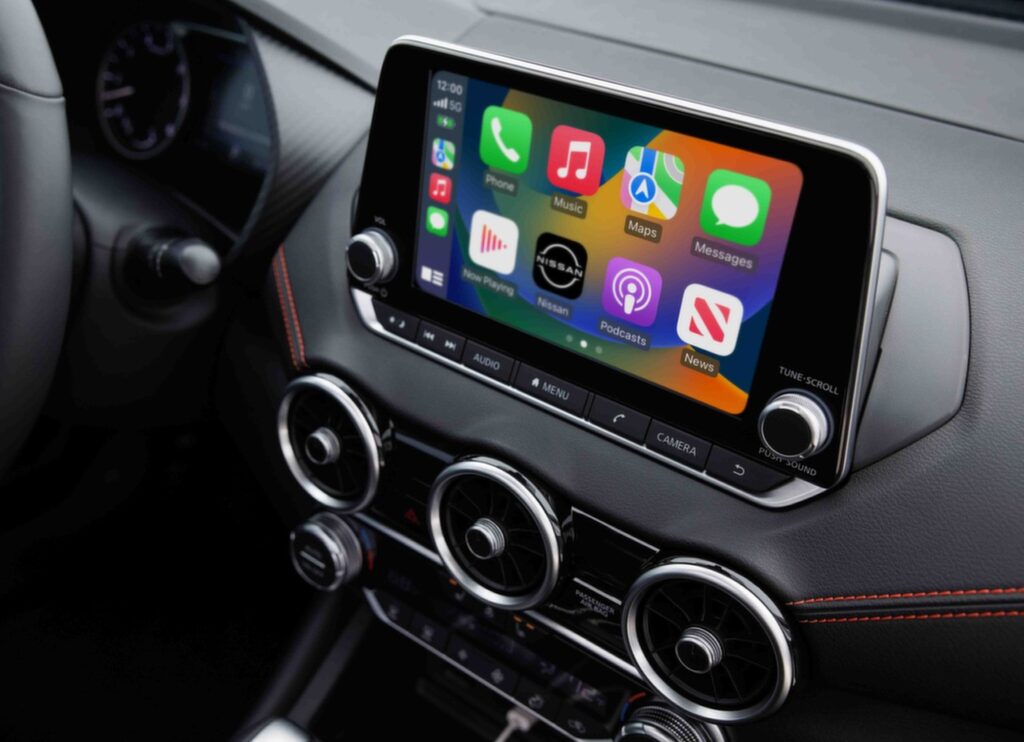 For those seeking an upgraded infotainment experience, select models of the Sentra come equipped with an 8-inch touchscreen display, providing a larger interface for enhanced visibility and interaction. These models also offer additional ports for expanded connectivity options, along with the inclusion of SiriusXM® satellite radio for access to a wide variety of entertainment content. With these advanced features, the 2024 Sentra ensures that all your entertainment and connectivity needs are met, keeping you connected and entertained on your journeys.
Looking Forward to the 2024 Sentra
The 2024 Nissan Sentra presents a captivating proposition with its combination of upgrades and standard features, making it an appealing choice for both existing Nissan enthusiasts and newcomers to the brand. With the introduction of the new Sentra range, consisting of the S, SV, and SR grades, it is poised to make a strong impact in the competitive compact car segment.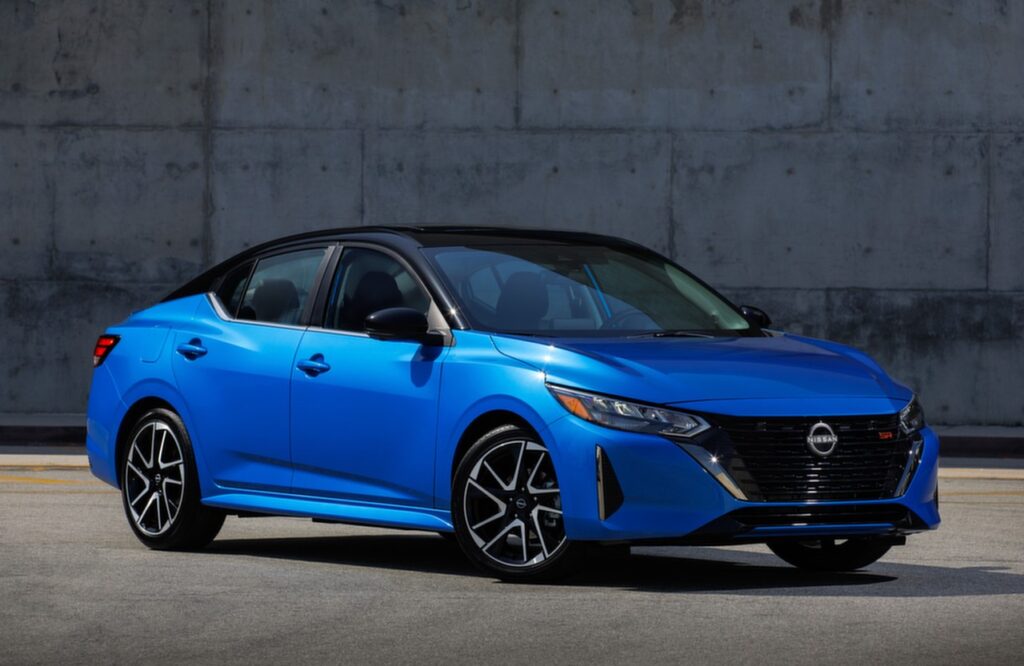 The Sentra's blend of style, performance, and value creates a well-rounded package that is sure to turn heads. The enhancements made to its design, technology, safety features, and fuel efficiency contribute to its overall appeal. As the new Sentra makes its way into the hands of discerning drivers worldwide, only time will tell how well it fares in the face of competition. However, it holds the potential to make a lasting impression and establish itself as a popular choice among those seeking a refined and reliable compact car.