The Toyota Sienta 2016 is a compact MPV (Multi-Purpose Vehicle) produced by the Japanese automaker Toyota. The vehicle was first introduced in Japan in 2003 and has since been updated with several improvements, including the 2016 model year. The 2016 model year represents the second generation of the vehicle, which was designed primarily for the Japanese market. The 2016 model comes with a more powerful engine and better fuel efficiency. Compared to the previous generation, the 2016 Sienta features a completely redesigned exterior and interior. The vehicle is also slightly larger, offering more interior space for passengers and cargo. Additionally, the 2016 model offers a number of new safety features that were not available on earlier versions of the vehicle.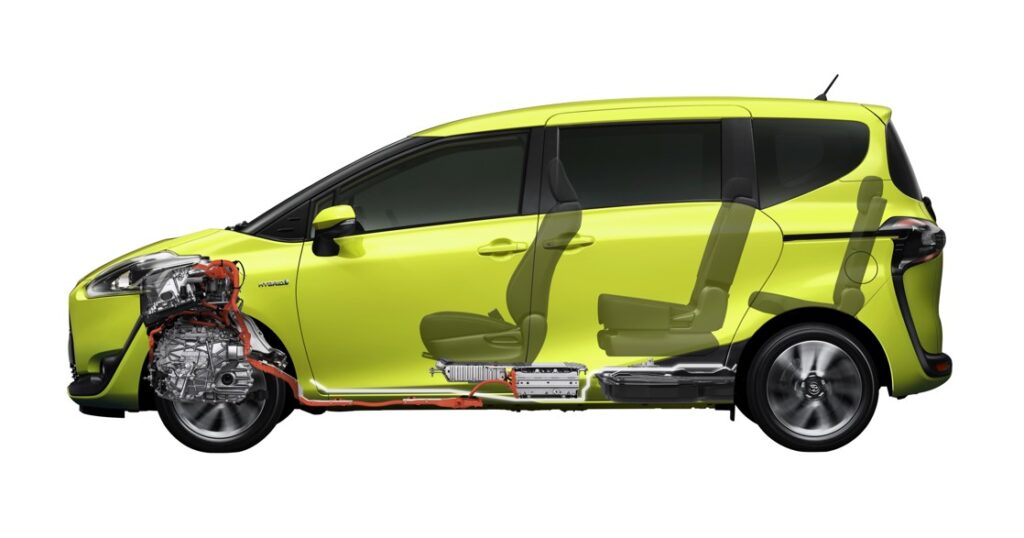 Design
The Toyota Sienta 2016 features a modern and eye-catching design with a distinctive front grille, LED headlights, and a sleek silhouette. The interior is spacious and comfortable with ample headroom and
legroom for passengers. The vehicle also comes with several advanced technologies, including a
touchscreen infotainment system, automatic climate control, and a reverse camera.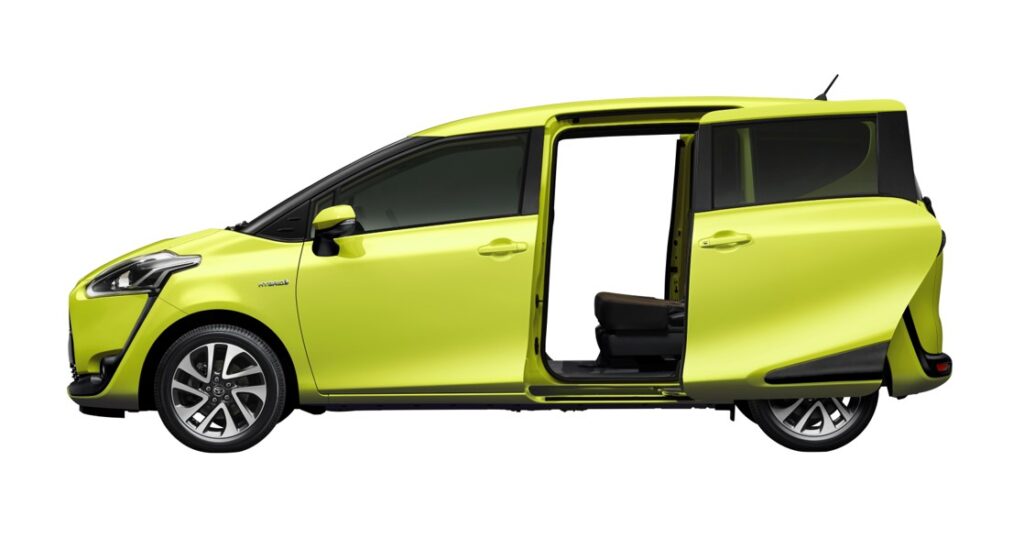 Dimensions
The 2016 Toyota Sienta measures 4,235 mm in length, 1,695 mm in width, and 1,695 mm in height. The
vehicle has a wheelbase of 2,750 mm and offers a ground clearance of 160 mm. It is also well integrated within Toyota's New Global Architecture design philosophy.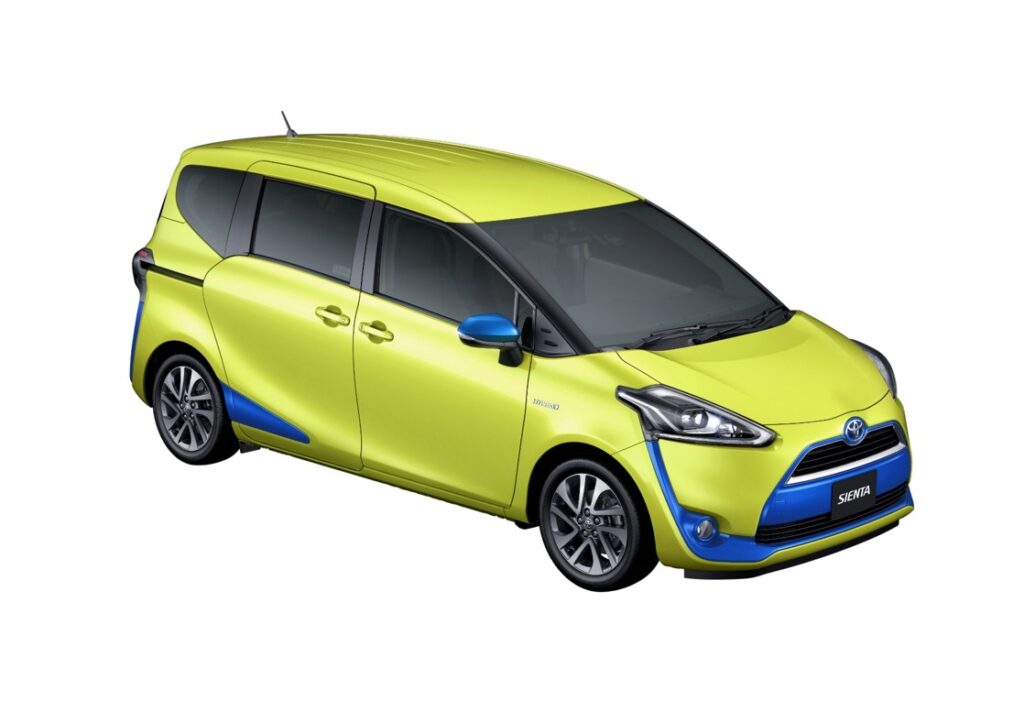 Drivetrain and performance
The Toyota Sienta 2016 is available with two engine options. The first is a 1.5-liter four-cylinder gasoline engine that produces 109 horsepower and 103 lb-ft of torque. The second option is a hybrid powertrain that pairs a 1.5-liter gasoline engine with an electric motor to produce a combined 100 horsepower.
The Toyota Sienta 2016 is available with front-wheel drive or all-wheel drive. Both the gasoline and
hybrid powertrains are mated to a continuously variable transmission (CVT) that offers smooth and
efficient operation. The gasoline engine variant comes with a continuously variable transmission (CVT),
while the hybrid engine variant comes with an electronically controlled continuously variable
transmission (E-CVT). The gasoline engine variant has a fuel consumption of 17.4 km/l, while the hybrid
engine variant has a fuel consumption of 26.2 km/l.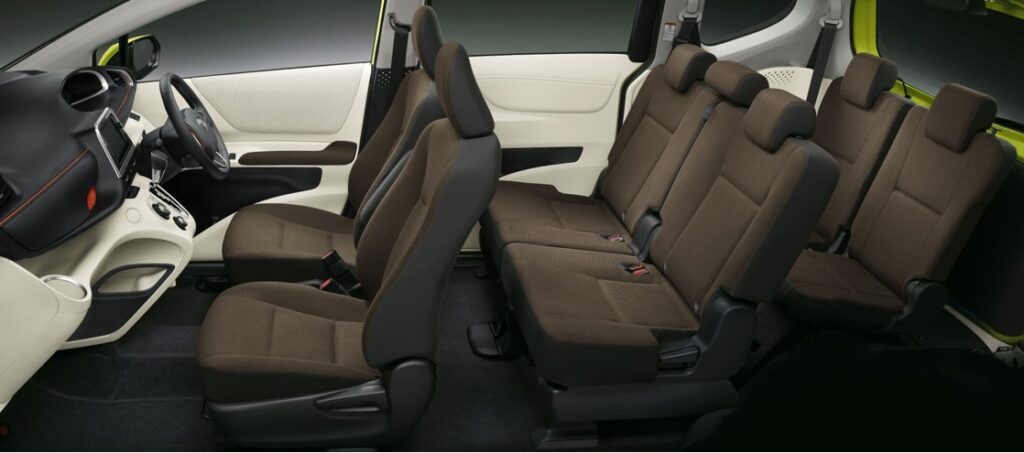 Safety
The Toyota Sienta 2016 comes with a range of safety features incorporating the new Toyota Safety Sense package, anti-lock brakes (ABS), vehicle stability control (VSC), traction control (TRC), hill-start assist control (HAC), and a range of airbags.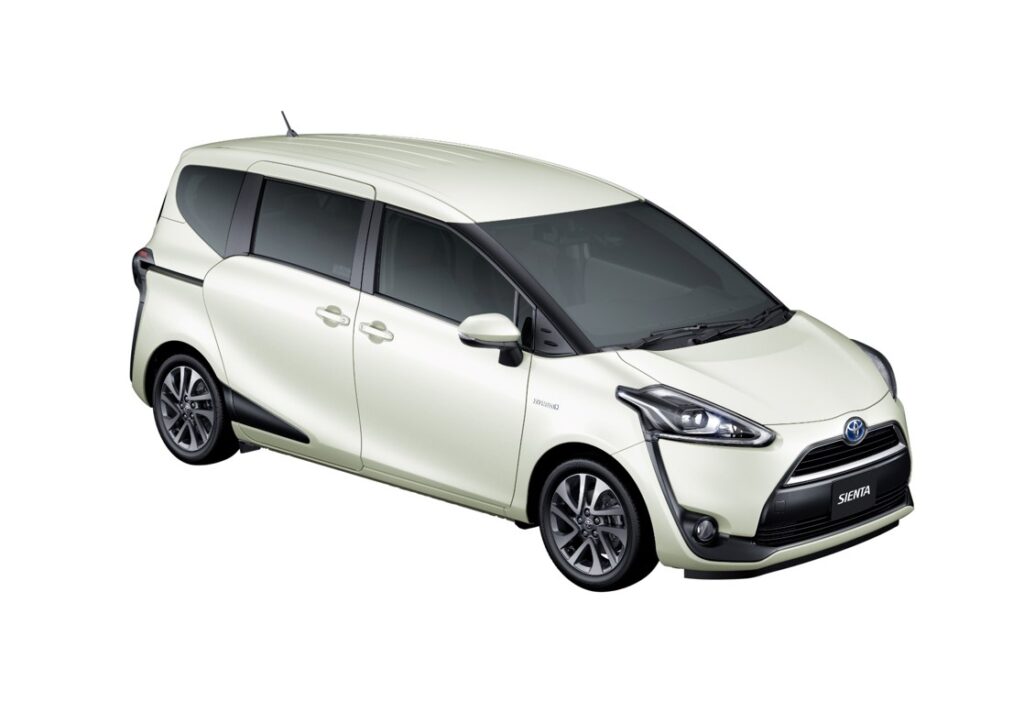 Advanced safety package
Toyota Safety Sense C is a collision avoidance assist package that uses both a laser radar unit and a
single-lens camera to achieve high reliability and performance. It is part of a multi-faceted approach to
active safety, and is available as an optional extra on all models.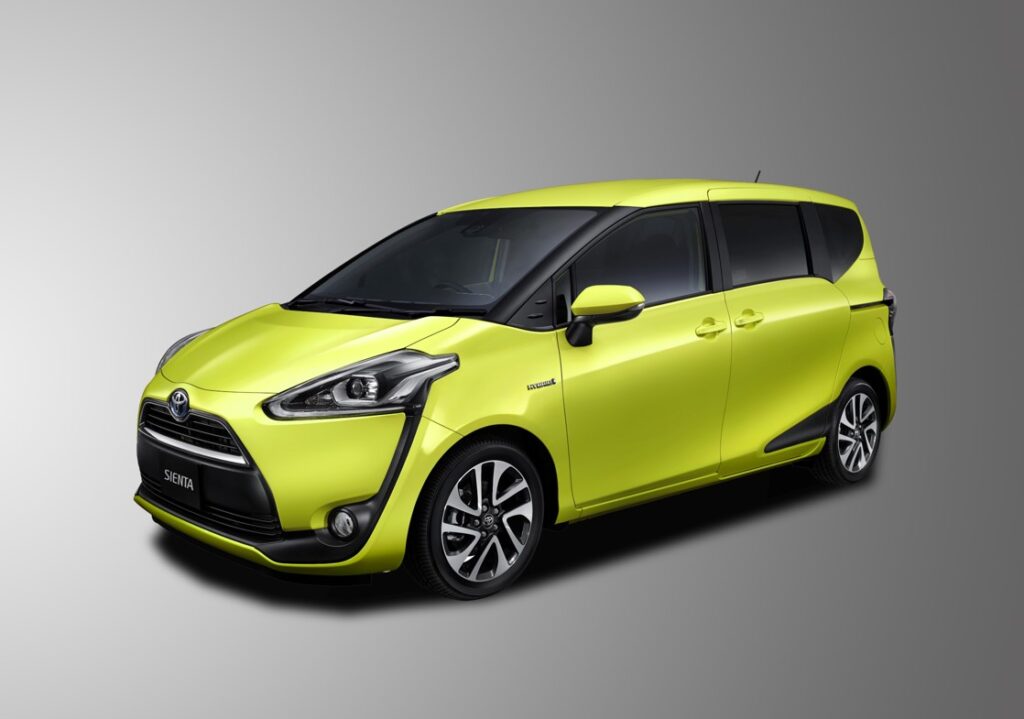 Pre-collision System (PCS)
PCS uses a camera and laser radar to detect objects ahead of the vehicle. When a potential collision is
detected, it prompts the driver to brake with an audio and visual alert. If the driver fails to brake in time,
the system automatically applies the brakes, reducing speed by approximately 30 km/h to prevent or mitigate damage from the collision2. The operational range of PCS covers a wide range of speeds of
between approximately 10 km/h and 80 km/h.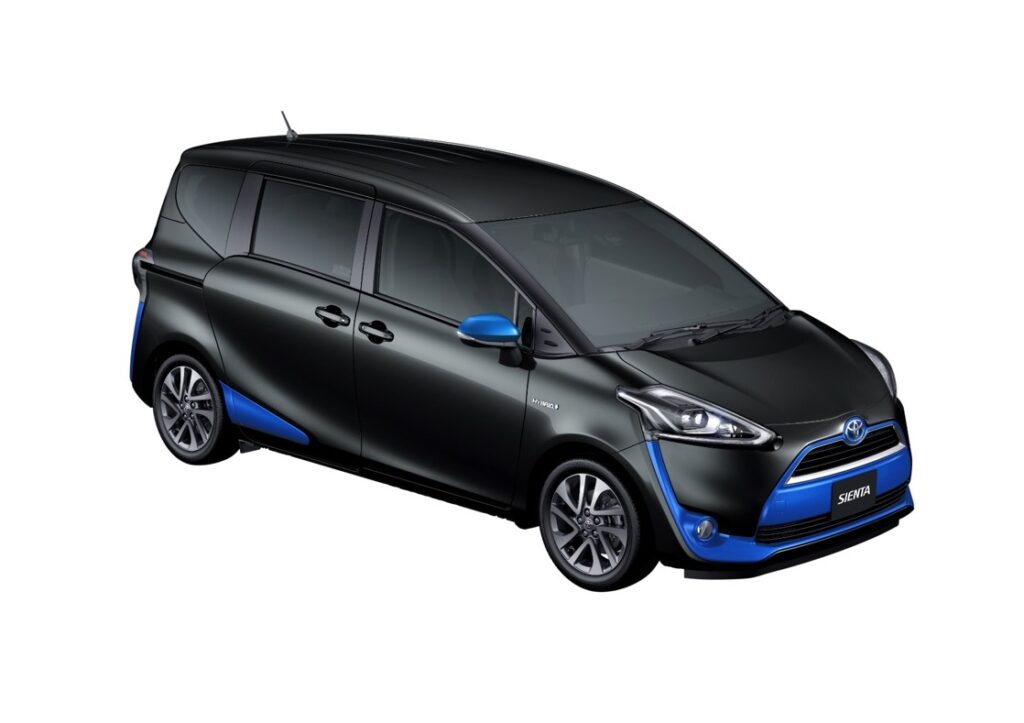 Lane Departure Alert (LDA)
LDA uses a camera to detect white and yellow lane markings. If the vehicle starts to deviate from the
lane, LDA warns the driver with an audio and visual alert, thereby helping to prevent lane deviation.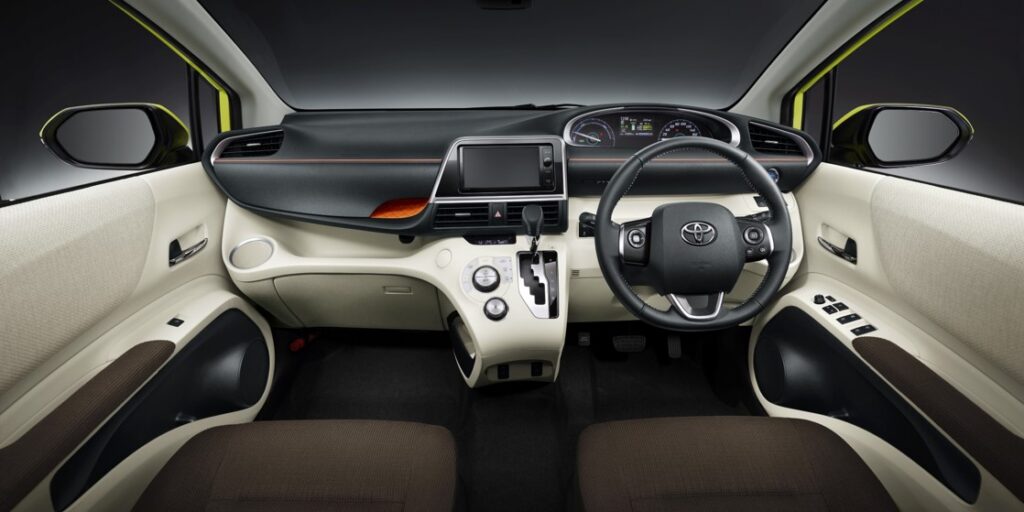 Automatic High Beam (AHB)
AHB helps ensure excellent forward visibility during nighttime driving. It uses a camera to detect the
headlights of oncoming vehicles and the taillights of vehicles ahead, and then automatically switches between high beams and low beams so as not to interfere with the vision of other drivers.
A supplementary function has been added to Toyota Safety Sense C, which detects the forward
movement of preceding vehicles. When waiting at a traffic light, if the driver continues to wait after
preceding vehicles have moved forward, the driver is prompted with an audio and visual alert.
Overall, the Toyota Sienta 2016 is a spacious, comfortable, and practical MPV with a modern design and
advanced technologies. It also offers a good balance between performance and fuel efficiency, making it
an ideal vehicle for families and individuals who value space, comfort, and fuel economy.