Toyota has unveiled the fourth generation of the highly popular Noah and Voxy models. These new models receive even more refinements and Toyota commissions them to further the philosophy of their predecessors, launched in 2001 of being fun and practical family movers. They have sliding doors to enable easy entry and exit, and comfortable and spacious interiors allowing for many passengers and cargo at a given time.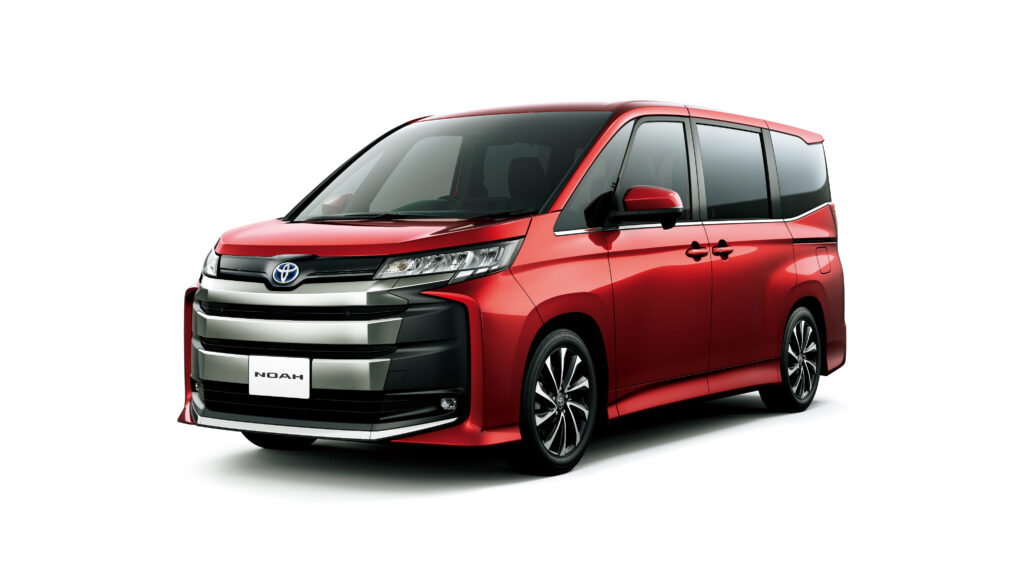 This fourth-generation Noah and Voxy have been reborn under Toyota's New Global Architecture design philosophy and promise more comfort, convenience, and peace of mind as they aim to live up to and even exceed their predecessors, both of which are some of the popular offerings of Toyota.
Interior
These new models have been redesigned from the ground up and promise greater interior comfort than their predecessors. The second-row seats now feature a new ottoman design and seat heating, a first for this class. The new models come with power-assisted doors that allow for easy hands-free access included as options. These allow for users with the key fob to automatically open and close the sliding doors by placing their feet under the front door sensors.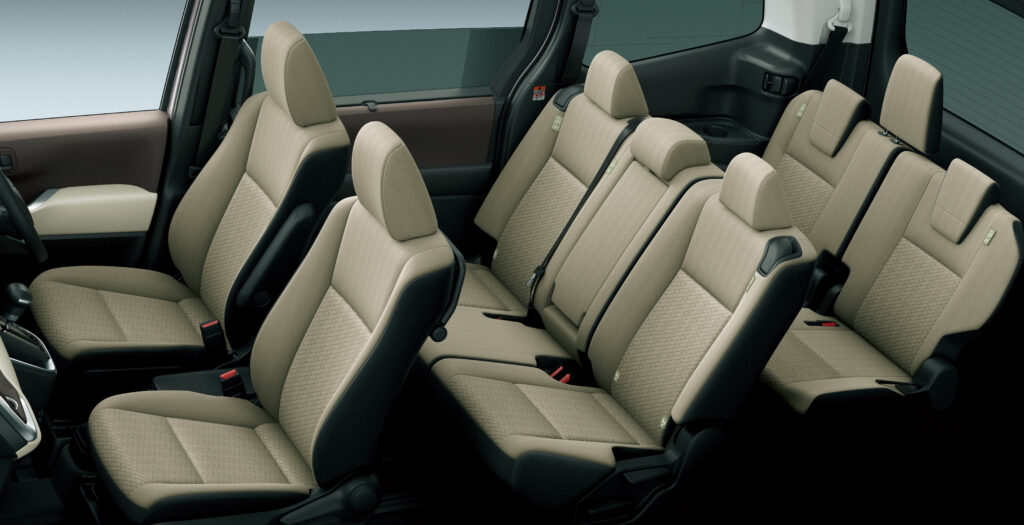 Safety system upgrade
These new Voxy and Noah models come equipped with the latest Toyota Safety Sense, the newest active safety technology that increases the range of scenarios it can respond to. A pre-collision safety system allows for the vehicle to detect pedestrians, cyclists, and other vehicles to help avoid collisions and reduce damage. A pro-active driver assist technology allows for active collision avoidance steering and deceleration to avoid getting too close to pedestrians, cyclists, or vehicles by anticipating risks, such as pedestrians crossing the road or vehicles that suddenly start moving. A lane-change assist system allows the vehicle steering to change lanes and also monitor the vehicles in the targeted lane. A front cross-traffic alert system allows the vehicle to monitor approaching vehicles from either front direction when the vehicle is at an intersection. An advanced parking system allows the owners to remotely park the vehicles and exit tighter spaces.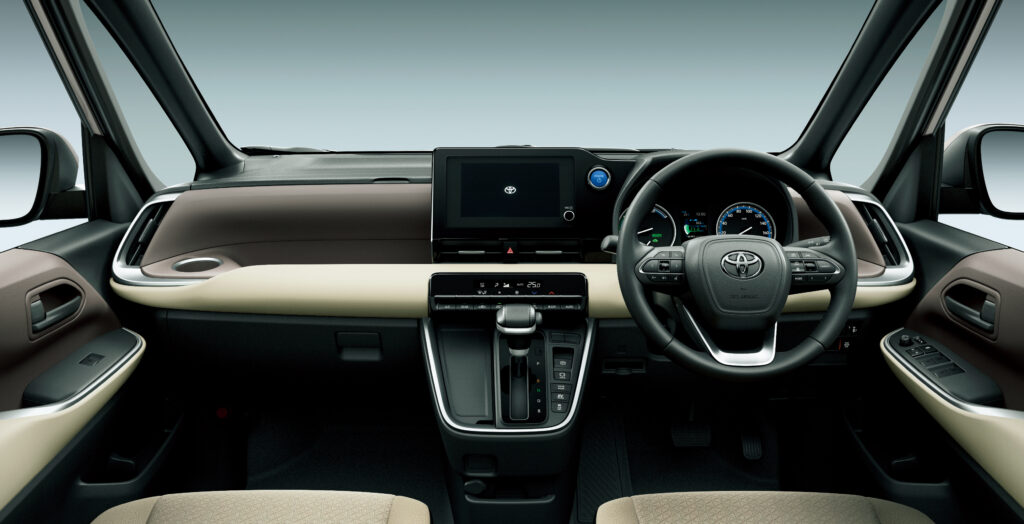 Exterior
The successive generations of the Noah and the Voxy have maintained and expanded Toyota's focus on increased cabin space. The exterior design philosophy of Noah has pursued simplicity with meticulous attention to detail with high quality and long-lasting detail.
The exterior design philosophy of the Voxy has actively pursued a unique and leading-edge style.
The new Noah and Voxy are built on Toyota's New Global Architecture TNGA-C platform. The highly rigid body is both light and well-balanced to deliver high-quality riding comfort and outstanding handling stability without feeling too high on the road.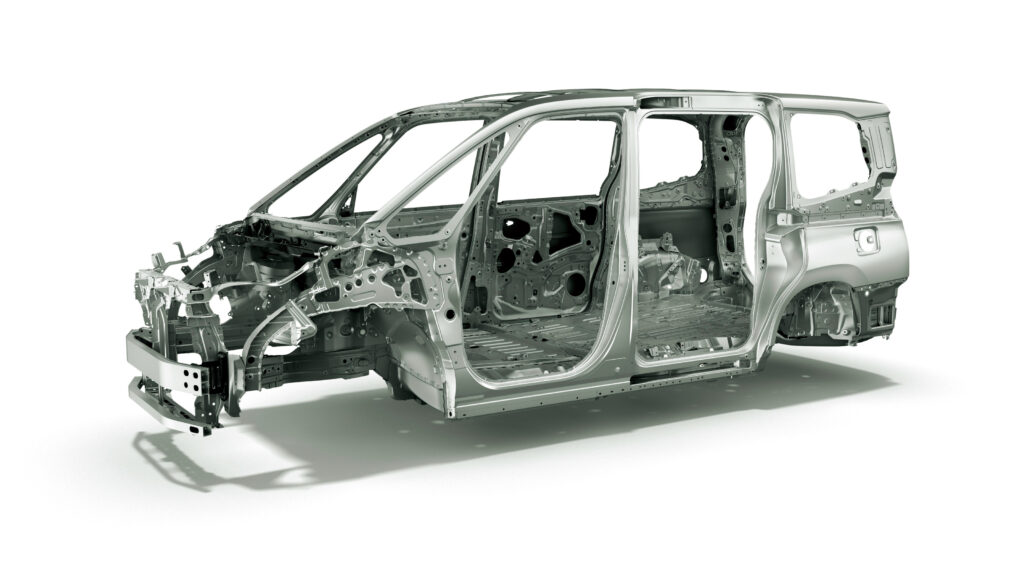 Drivetrain
The new model Voxy and Noah will be powered by a new generation hybrid system that employs a 1.8-liter in-line four-cylinder DOHC engine (2ZR-FXE). Increased motor and battery output, and improved system efficiency, take comfortable acceleration and outstanding fuel efficiency to a higher level for minivans. Toyota claims a class-leading fuel efficiency of 23.4 km/l.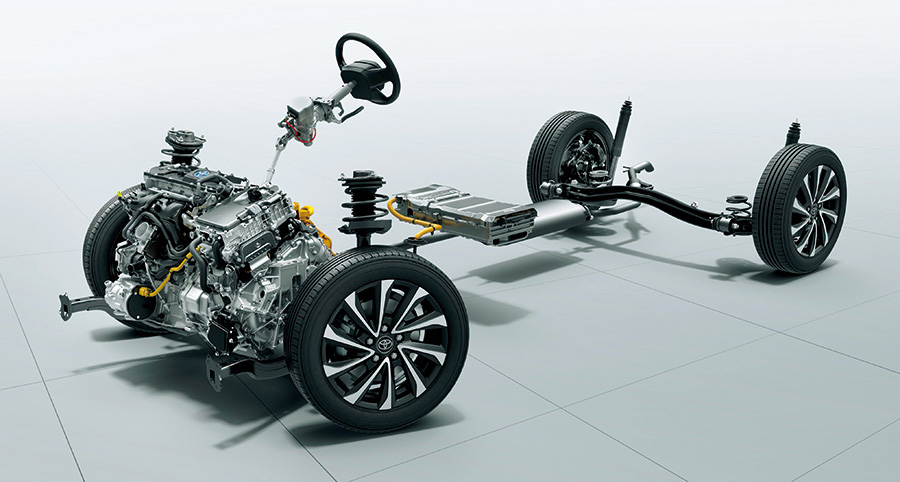 The combination of a 2.0-liter Dynamic Force Engine (M20A-FKS) and Direct Shift-CVT achieves a powerful direct drive system with outstanding fuel efficiency. Toyota claims a class-leading fuel efficiency of 15.1 km/l.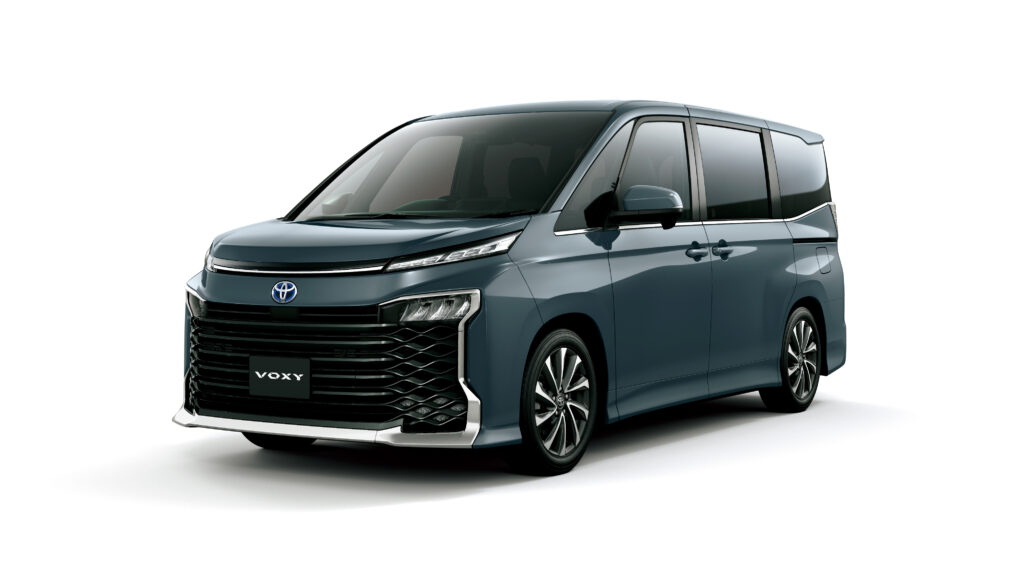 4WD models come with dynamic torque control that optimally distributes torque to the rear wheels, according to the vehicle's state, when starting or traveling on slippery roads.